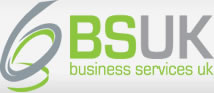 Smart Business Finance
Call us today! 0845 4597304
You are here
: Accountancy Services
Our Services
Latest News
TESTIMONIALS
Check out our Accountancy Services for new start-ups
Professional services whenever you need them
Services tailored to your requirements and available when and where you need them
Here's what we do
We provide a range of extremely price competitive management accountancy services for new businesses up to two years old.
Our services are tailored to your business requirements and your budget.
We guarantee to add value and are committed to improving the profitability and worth of your business.
Our services range from providing straightforward temporary cover, or assisting with a specific project to a comprehensive management accountancy service including bookkeeping, management reporting and statutory accounts.
You decide the extent of the services required and we provide.
Our services include:
Company formation packages
VAT preparation
Payroll services and statutory returns
Bookkeeping services
Management accounts, budgeting and cash flow reporting
Taxation advice
Accounting software
Statutory accounts
Here's what makes us different
We'll really listen to you and determine your requirements.
We do not operate with up front fees, retainers or engagement fees.
We won't tie you up in lengthy contracts.
There are no penalties or cancellation costs in any of our services.
There's no small print.
There's no hidden extras.
We'll give you straight forward, easy to understand prices.
We discount all our prices for new businesses up to two years old.
We offer practical no nonsense advice.
We are highly focussed on high quality advice and service for our client.
You will find our consultants talk your language with wide ranging experience in industry and commerce.
We won't waste your time because quite frankly we don't want to waste ours.
Here's our business philosophy
It's simple but fundamental to the way we do business.
We guarantee to add value.
We endeavour to provide every single service in a way that will always encourage our customers to positively consider our other services and continue to do business with us.
We are looking to develop long term relationships with our customers that ensure mutual commercial benefits on an ongoing basis.
Wondering what to do next?
Simply make contact here.
To request a call back or if you would like more information or have a specific requirement, email us here and we will channel your enquiry to the most appropriate advisor.

The great thing is there's absolutely no cost for initial consultations and assessments. We look forward to hearing from you.
Free Report
Top ten mistakes when applying for business finance
Debt or equity funding?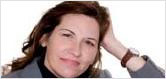 Here's what you need to know.
To access your free report.
CLICK HERE
Invoice finance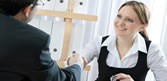 Check out the very best invoice finance
deals available
READ MORE
Government backed finance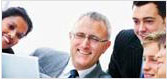 Find out if you qualify for this excellent scheme designed to give greater access to funds
READ MORE