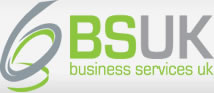 Smart Business Finance
Call us today! 0845 4597304
You are here
: Preparing for sale
Our Services
Latest News
TESTIMONIALS
Preparing your business for sale
Most businesses are sold well beneath their true value
We'll show you how to avoid the pitfalls.
Here's what it's all about
Research shows that even in the best of times the majority of businesses are sold at levels well beneath their true value.
Effective strategies for grooming your business for sale will add value to your business and maximise what you get for it at the end of the day.
Grooming is very simply the application of basic business sense viewed from the eye of the potential purchaser. It is sometimes very difficult to put yourself in the shoes of a potential buyer and this is where external help can be crucial.
Ideally your exit strategy should be planned over a three to five year time period to prepare your business and maximise the benefit to be derived from the sale.
This is not always possible in the real world and once business owners decide to sell, timescales are often much shorter.
So it becomes even more important that key issues are fully addressed in order to maximise the value of the business.
It is important to take a critical look at your business and identify any areas of weakness which a buyer could potentially use against you during the sale process. These may be obvious to you or it may need the critical eye of an experienced advisor.
The objective here is not simply cosmetic enhancement but real operational improvement which can ensure substantive increases in value.
This is what we do. To request a call back or if you would like more information or have a specific requirement, email us here and we will channel your enquiry to the most appropriate advisor.
Here's what you need to think about
In order to maximise the value of your business there are a number of key objectives that need to be achieved:

To remove the contentious points of valuation.


To improve current and future profit flows.


To reflect the true, realisable value of assets.


To present the business in the best possible light to a potential buyer.


In order to achieve this, a wide range of elements of the business need to be considered with strategies for action drawn up.
This would include:
Management
It is important to develop a strong first and second-tier management team. This greatly enhances the value of a private company and helps demonstrate that you are no longer critical to the business, thereby reducing the buyer's investment risk.
Incentivising your management team to enhance value in the business and encourage them to help with the sale process can ensure value objectives are achieved.
Ensure formal contracts for key employees are in place.
Terms of trade
Go over all your terms of trade to see that they are current and in accordance with all legislation and best commercial practice.
Pricing policy
Review profit margins on all products to ensure that they are providing the maximum income stream for the company.
Non-essential costs
Remove excessive entertaining, surplus premises and premium expenditure and in particular costs that do not add value to the business
Non-business costs / non-recurring costs
Exclude personal expenses and identify exceptional or one off costs that can be shown and justified as adjustments to reported profits
Legal
Litigation is unattractive to a purchaser who is more than likely to demand retentions and reductions in final value to cover the possibilities of loss and the associated legal fees. It is therefore important that these issues are cleared up before sale
Intellectual property, patents, trademarks and domain names should all be properly registered.
Assets
Assets with no business use or not required by the business should be disposed of and proceeds used more effectively in the business.
Assets of an appreciating nature such as property and land should be re-valued.
All assets should also be reviewed to ensure rates of depreciation applied over the years have not been excessive.
Investments should be realised if they are not part of the core activities of the business. Alternatively they should be re-valued at their current market value so that the full net asset value of the balance sheet is reflected.
Take a fresh look at old trade debtors and try to harden your attitude to collecting them. Review your bad debt provision to make sure that it is at a realistic level.
Review all stock lines to ensure that they have adequate provisions. Dispose of any old or obsolete stock for cash to be reinvested back in the business. Such stocks will not be ascribed any real value in the sale process.
Accounting Systems / Administration
Take a cold hard look at your financial controls and your information systems. Too often these are simply not up to the job.
Prepare monthly management accounts and compare actual to targeted results.
It is particularly important during the negotiation process that the business meets or exceeds it forecasts.
Credible budgets and forecasts can enhance value enormously. They should be underpinned by reasoned assumptions and be prepared on a 'bottom up' basis with the full involvement of the management team. There are two key points here; firstly a buyer will expect you to hit your forecasts and secondly, in certain circumstances you may be asked to give warranties over the achievement of forecasts.
Ensure company statutory records are compliant and up to date.
Professional advice
Ensure you take professional advice
Wondering what to do next?
Simply make contact here.
To request a call back or if you would like more information or have a specific requirement, email us here and we will channel your enquiry to the most appropriate advisor.
The great thing is there's absolutely no cost for initial consultations and assessments. We look forward to hearing from you.
Free Report
Top ten mistakes when applying for business finance
Debt or equity funding?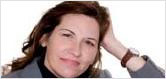 Here's what you need to know.
To access your free report.
CLICK HERE
Invoice finance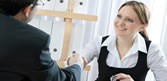 Check out the very best invoice finance
deals available
READ MORE
Government backed finance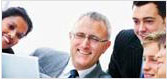 Find out if you qualify for this excellent scheme designed to give greater access to funds
READ MORE