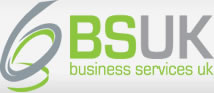 Smart Business Finance
Call us today! 0845 4597304
You are here
: Specialist Finance
Our Services
Latest News
TESTIMONIALS
Finance that's specialised for your business
There's a wide range of specialist finance products on the market
We'll secure the best solution for your business. Ask about our free financial assessment.
Here are the key points
The specialist finance market is a growing, vibrant market sector with an ever increasing range of fund providers.
These fund providers include financial institutions, merchant banks, the new smart finance providers and the high street banks who have set up specialist divisions to accommodate this ever growing market.
There's a wide range of financial products available and solutions are often tailored to specific individual requirements. Products include:

Merchant finance


Wages finance


Pension finance


Bridging loans


Specialist business sector finance


Government backed finance


Property finance


Corporate recovery finance


Sub-prime finance
For more information or advice on any particular requirement you have email us here and we will have one of our specialist advisors call you back immediately.
Here's our service and how it works
If you have a particular funding requirement you should contact us first and take advantage of our free initial consultations and financial assessments.
Because we deal with the majority of the specialist lenders on the market we are able to advise on what best suits your circumstances and select the very best of what's available, and if required, tailor fit solutions to your own individual requirements.

We will take time to listen to your requirements and assess
your circumstances so we can provide you with the best options
on the market.


We are truly independent and not tied or affiliated in any way with
lenders meaning we will always seek the very best deals for you.


You'll deal with an experienced business specialist whom you'll
always have direct access to.


We operate fast track assessments so you know quickly where
you stand, processing times are minimised and funds can be
made available quickly.


You pay on results. No initial assessment costs, no up-front
fees, retainers or engagement fees.


We are highly focussed on successful outcomes for our customers.


We'll satisfy your immediate requirements but will also consider
and advise on your longer term options.
Wondering what to do next?
Simply make contact here.
To request a call back or if you would like more information or have a specific requirement, email us here and we will channel your enquiry to the most appropriate advisor.
The great thing is there's absolutely no cost for initial consultations and assessments. We look forward to hearing from you.
Free Report
Top ten mistakes when applying for business finance
Debt or equity funding?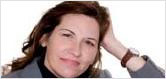 Here's what you need to know.
To access your free report.
CLICK HERE
Invoice finance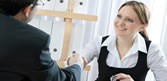 Check out the very best invoice finance
deals available
READ MORE
Government backed finance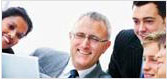 Find out if you qualify for this excellent scheme designed to give greater access to funds
READ MORE