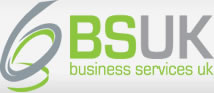 Smart Business Finance
Call us today! 0845 4597304
You are here
: Large Companies
Our Services
Latest News
TESTIMONIALS
Securing Grants for Large Companies
The larger grants need more thorough planning to ensure success
High quality submissions and supporting documentation are a prerequisite.
Here are the key facts
Grant applications for medium and large companies work in a very similar fashion to those of smaller organisations.
Where however, the projects are larger, the value of grants involved can be substantial in many cases necessitating detailed scrutiny, substantiation and validation by the authoritative bodies.
The process does take longer and requires more attention and interaction with the awarding body.
This means that applications need to be of the highest quality to ensure success.
For a successful outcome it is important that these applications are structured and compiled correctly from the outset. A poorly thought out and flawed application will almost certainly be rejected and is likely to prejudice any future attempt for grant assistance.
It is also important to be aware that grants can not be applied retrospectively and therefore once projects have started grant assistance will not be available.
Case application requires careful and systematic preparation along with experienced and professional submission and negotiation.
We would advise all organisations to start the planning process well in advance and if you decide to utilise our services call us in at the earliest opportunity.
Here's what we do
We offer a professional service that is tailored to the individual requirements of your organisation and particular business project.
We source the prospective schemes and funds that are appropriate to your business operation.
We advise on the qualifying criteria, assist in the preparation and presentation of the grant application and follow through on all issues until completion.
We will also consider your overall funding requirements, if this is appropriate to you, as a successful grant award often goes hand in hand with additional funding requirements.
Here's the service
We offer a comprehensive service which includes the following:

Fees on a success only basis and charged only after the grant has been successfully obtained. No up-front fees, retainers or engagement fees.

Streamlined and efficient initial requirements assessment.


Grants search to include EU, national and local grants sources.


An early response to clients on the extent and potential value of grants available.


A professional and courteous service at all times.


Client confidentiality guaranteed.


Preparation of grants application or applications.


Presentation of grants application or applications and liaison with awarding bodies.


Completion of process.
Wondering what to do next?
Simply make contact here.

To request a call back or if you would like more information or have a specific requirement, email us here and we will channel your enquiry to the most appropriate advisor.

The great thing is there's absolutely no cost for initial consultations and assessments. We look forward to hearing from you.
Free Report
Top ten mistakes when applying for business finance
Debt or equity funding?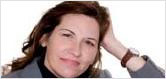 Here's what you need to know.
To access your free report.
CLICK HERE
Invoice finance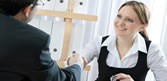 Check out the very best invoice finance
deals available
READ MORE
Government backed finance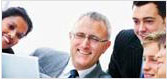 Find out if you qualify for this excellent scheme designed to give greater access to funds
READ MORE