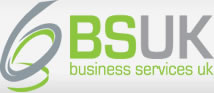 Smart Business Finance
Call us today! 0845 4597304
You are here
: The Selling Process
Our Services
Latest News
TESTIMONIALS
Controlling the Selling Process
Once you've decided to sell your business there are key issues to consider
Take advantage of our free initial consultation to see how best to plan the selling process for your business.
Here's the format
Once you've decided to sell your business there are a number of important issues to be considered.
What's your reason for selling?
The first thing to clarify is your reason for selling and what you want to achieve. This is important in order to optimise your preferred outcome.
When is the right time to sell?
This may be driven by general economic conditions or it may be that the stage of development of your business and the dynamics within your industry sector are more important drivers.
How long does it take?
It can be quicker and it can be longer but the typical sale process will take six months to complete.
Getting the business ready for sale
Often called grooming the business for sale. The business should be presented for sale in a way that will maximise its value.
What is the business worth?
The true value at the end of the day is what a willing buyer will actually pay for the business. Several factors will affect the value of your business, including the timing of the sale, the condition of the business and any unique or strategic interest the buyer may have in acquiring your company. During the course of negotiations on the sale of a business, potential acquirers will use a number of different valuation techniques to establish the range of prices within which to negotiate.
The selling process
The keys to a successful sale process are maintaining confidentiality, controlling the information flow and dictating the timetable. That is why a structured sale process is essential. It requires far more effort than a reactive approach, but the results, in terms of a smoother sale and improved deal value, are invariably well worth it. The key steps are as follows:

Prepare an information memorandum


Identify buyers


Make the confidential approach


Seek indicative offers


Negotiate and formalise offers


Establish exclusivity agreements and contracts


Due diligence


Finalise the sale
For more information or advice on any particular requirement you have email us here and we will have one of our specialist advisors call you back immediately.
Here's our service
You'll find our ways of doing of business somewhat different to the norm:
We'll listen to you and find out what you really want to get out of the sale of your business.
We offer a confidential, discreet and personal service.
We work on a success only fee basis and charge only when the deal has been successfully concluded.
There are no up-front fees, retainer fees, engagement fees, finder's fees, registration fees, introducer fees or any of the other multitude of fees you may encounter elsewhere.
We won't tie you up in lengthy contracts.
There are no penalties or cancellation costs in any of our services.
There's no small print.
There are no hidden extras.
We are highly focussed on successful outcomes for our customers.
You'll find us practical and to the point.
You will find our consultants talk your language with wide ranging experience in industry and commerce.
We won't waste your time because quite frankly we don't want to waste ours.
Wondering what to do next?
Simply make contact here.
To request a call back or if you would like more information or have a specific requirement, email us here and we will channel your enquiry to the most appropriate advisor.
The great thing is there's absolutely no cost for initial consultations and assessments. We look forward to hearing from you.
Free Report
Top ten mistakes when applying for business finance
Debt or equity funding?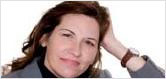 Here's what you need to know.
To access your free report.
CLICK HERE
Invoice finance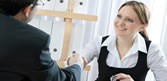 Check out the very best invoice finance
deals available
READ MORE
Government backed finance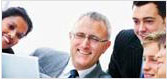 Find out if you qualify for this excellent scheme designed to give greater access to funds
READ MORE