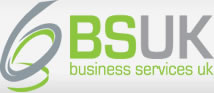 Smart Business Finance
Call us today! 0845 4597304
You are here
: Equity Funding
Our Services
Latest News
TESTIMONIALS
Securing Equity Funding for your business
There's a wide range of funding options
Ask about our free initial consultations and find out what your options are.
Here are the key points
There is an abundance of equity finance available from a wide variety of sources and for a variety of circumstances.
This includes:
Private equity from wealthy individuals known as business angels, investment clubs and huge venture-capital firms.
Specialist financial institutions who provide mezzanine finance which is a mixture of debt funding and equity funding.
Seed funding, co-investment funding, venture funds and investment management from the UK Government Business Growth Schemes.
Even less reported investors such as Pension funds and Universities Superannuation Funds are now looking to increase their private equity allocations.
Private equity will look to fix broken businesses and improve poor performers as well as invest in expanding businesses and those with the potential for high growth.
Good business angels and venture capitalists can provide a lot more than money, bringing with them a wealth of experience, skills and contacts.
They will generally invest for time periods of between four and seven years and require a clearly planned exit route to realise their investment.
Competition for funds can be intense, particularly if you are seeking investment of between £1m and £5m, where you will be up against many other small companies for the funding that is available.
Before you start seeking private-equity finance, it is important to make sure you are completely comfortable with what it will entail. Unlike borrowing from the bank, taking on a private-equity partner will require you to give up a significant equity stake in your business, typically between 20% and 40%, and allow an outsider to take an active, hands-on role in deciding the strategy for the business and nominate a non- executive director to the board.
For more information on equity funding and whether it's right for you, email us here and we will have one of our specialist advisors call you back immediately.
Here's the deal
We'll assess your current situation: there's no charge for this and no up-front fees.

We'll assess the 'investment readiness' of your business and advise on strategy: there's no charge for this.

We'll prepare a business plan for the business: we'll charge you for this

We'll source a range of potential investors: no charge for this.

We'll assist in presentations and negotiations with potential investors: fixed fee for this.

We'll complete the deal where it can be done: pre-agreed fee for this.
Wondering what to do next?
Simply make contact here.
To request a call back or if you would like more information or have a specific requirement, email us here and we will channel your enquiry to the most appropriate advisor.
The great thing is there's absolutely no cost for initial consultations and assessments. We look forward to hearing from you.
Free Report
Top ten mistakes when applying for business finance
Debt or equity funding?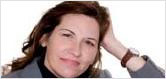 Here's what you need to know.
To access your free report.
CLICK HERE
Invoice finance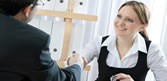 Check out the very best invoice finance
deals available
READ MORE
Government backed finance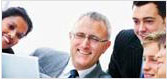 Find out if you qualify for this excellent scheme designed to give greater access to funds
READ MORE