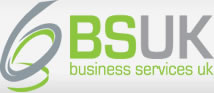 Smart Business Finance
Call us today! 0845 4597304
You are here
: Venture Capital
Our Services
Latest News
TESTIMONIALS
Courting the Venture Capitalists
Funds and expertise are available for business development and growth
Ask about our free initial consultation for more information on this strategic funding option.
Here's what you need to think about
First of all you need to decide if Venture Capital is right for you and your business.
If you decide to proceed you need to plan in advance and allow six months for the process regardless of what you may read elsewhere. If you're in a rush it will cost you in more ways than one.
Be clear what you want. Yes the funds are obviously important but a venture capitalist can provide a wealth of experience as well as access to technology partners, introductions to new clients, mentoring and guidance to young companies, or the experience and contacts to expand overseas. It is often the non financial aspects that determine the route to take.
Appoint a professional advisor. You need to optimize your chances of success. Most entrepreneurs who approach Venture Capitalists for funding are turned down. There's a structured process to go through, competition for funds is fierce and VC's can play hardball to get the deal they want.
For more information on our Venture Capital services or to take advantage of our free initial consultations and financial assessments, email us here and we will have one of our specialist advisors call you back immediately.
Here's the process
The process of raising Venture Capital is actually fairly straightforward compared to other corporate transactions.
Make someone responsible
It's important to appoint one senior member of the management team to work with your professional advisor on the preparations and plans for securing an offer of funding. The business must continue to run well during this period and it's important that revenue targets in the business plan are achieved to ensure the value of the company is maximized.
Your business plan
You need a compelling business plan to initiate meetings and discussions with a number of VC's. The plan should be ambitious but realistic, credible and concise. Importantly, it should be delivered by introduction rather than sent or emailed cold. This will be arranged by your funding advisor.
The term sheet
This is the funding offer by the VC. It will set out the key principles and the terms and conditions of the offer. This is when attention to detail is crucial and legal advice needs to be taken to ensure the deal is fully understood and acceptable.
Due diligence
Once the term sheet is signed due diligence is instructed by the VC. Preparations for the investment due diligence should have been initiated by you at the very start of the process to minimise any problems or possibilities of extended timescales.
Concluding the deal
At the end of the due diligence process and after all aspects to the deal have finally been agreed the process can be completed and funds made available to your business.
Going forward
This is the important stage of agreeing strategy and developing a strong working relationship through the honeymoon period and beyond.
Here's our service
We'll assess your current situation: there's no charge for this and no up-front fees.

We'll assess the 'investment readiness' of your business and advise on strategy: there's no charge for this.

We'll prepare a business plan for the business: we'll charge you for this.

We'll source a range of potential investors: no charge for this.

We'll assist in presentations and negotiations with potential investors: fixed fee for this.

We'll complete the deal where it can be done: pre-agreed fee for this.
Wondering what to do next?
Simply make contact here.
To request a call back or if you would like more information or have a specific requirement, email us here and we will channel your enquiry to the most appropriate advisor.
The great thing is there's absolutely no cost for initial consultations and assessments. We look forward to hearing from you.
Free Report
Top ten mistakes when applying for business finance
Debt or equity funding?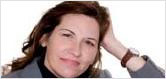 Here's what you need to know.
To access your free report.
CLICK HERE
Invoice finance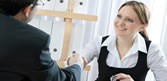 Check out the very best invoice finance
deals available
READ MORE
Government backed finance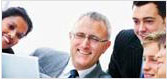 Find out if you qualify for this excellent scheme designed to give greater access to funds
READ MORE