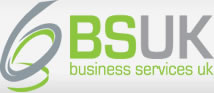 Smart Business Finance
Call us today! 0845 4597304
You are here
: Enterprise Finance Guarantee
Our Services
Latest News
TESTIMONIALS
The Enterprise Finance Guarantee Scheme
Designed to support bank lending for firms having difficulty accessing funds
The Government guarantees the majority of the loan.
Here are the key points
The Enterprise Finance Guarantee Scheme is designed to support bank lending, for terms of three months to ten years, to UK businesses with a turnover of up to £25 million who are currently having difficulty accessing the finance they need.
This new scheme has replaced the Small Firms Loan Guarantee scheme and has been expanded to include more businesses, make higher amounts of funds available and allow more flexible use of the funds.
It enables businesses to secure loans of between £1,000 and £1 million through the Government guarantee and the availability of the scheme has been extended to 31 March 2011.
The guarantee can be used to support new loans, refinance existing loans, or to convert part or all of an existing overdraft into a loan to release capacity to meet working capital requirements.
Eligible businesses are sole traders, partnerships, franchises, co-operatives and limited companies, either trading or about to trade in the near future.
Take advantage of our free initial consultations and financial assessments for the Enterprise Finance Guarantee Scheme by emailing us here and we will have one of our specialist advisors call you back immediately.
Here's the important bit
The availability of funds through the Enterprise Finance Guarantee is fully delegated to the participating lenders. There is no automatic entitlement to receive a guaranteed loan nor is there any pre-qualification process for it.
These funds are available and are being made available by the banks but you need to get the application process right from the very beginning.
The participating lenders are mostly the high street banks with a number of other financial institutions, most of whom we deal with on a regular basis and so we are ideally placed to assist interested businesses in accessing these funds.
For more information and immediate access to our specialist advisors email us here now.
Here's our service

We offer a no nonsense approach, providing quick and efficient assessments. We have direct access to the participating lenders which means we can we can fast track applications for quicker decisions.


We will not waste your time because quite frankly we do not want to waste ours and we will always fully appraise you on where you stand.


We work on a success only fee basis and charge only when the funding has been successfully achieved. We do not operate with up-front fees, retainers or engagement fees.


We are highly focussed on successful outcomes for our customers.


You will find our advisors talk your language with wide ranging experience in industry and commerce.


We take you through the whole process from start to finish and minimise any input time required from you.


Our objective is very simply to achieve the best funding for your business without compromise.
Wondering what to do next?
Simply make contact here.
To request a call back or if you would like more information or have a specific requirement, email us here and we will channel your enquiry to the most appropriate advisor.
The great thing is there's absolutely no cost for initial consultations and assessments. We look forward to hearing from you.
Free Report
Top ten mistakes when applying for business finance
Debt or equity funding?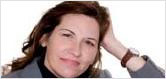 Here's what you need to know.
To access your free report.
CLICK HERE
Invoice finance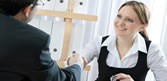 Check out the very best invoice finance
deals available
READ MORE
Government backed finance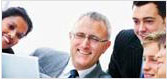 Find out if you qualify for this excellent scheme designed to give greater access to funds
READ MORE