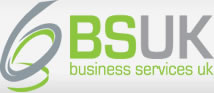 Smart Business Finance
Call us today! 0845 4597304
You are here
: CVAs
Our Services
Latest News
TESTIMONIALS
Using the CVA process
Find out if a CVA is the right option
Call us now and take advantage of our free initial consultation and assessment service
Company Voluntary Arrangement (CVA)
As part of our business recovery service we provide advice and guidance on the option of a CVA which is an effective recovery solution for many companies.
If a company has built up an unsustainable amount of debt, but has a viable future then a CVA can be an effective solution.
A CVA is a legally binding arrangement between a company and its creditors to repay them over a period of time.
An agreement is made on the amount of debt to be repaid, which can be as little as 20% of the debt owed, on a monthly basis over periods of up to 5 years.
Our experienced business specialists will guide you through the process from start to finish including negotiating the best deal for your company, securing support from suppliers, dealing with the bank and HMRC and ensuring continuity with customers.
To find out if a CVA is the right option for your business  email us here and we will channel your enquiry to the most appropriate advisor for immediate attention.
The benefits of a CVA
CVA's require careful planning and coordination but the benefits are well worth the effort:

The Company stays in business.


Removes previous cash flow pressures.


Stops court actions and winding up procedure.


Creditors get something rather than nothing.


Directors remain in control.


Enables Management to focus on developing the business.


Minimum disruption during and after the process.


Onerous contracts, leases and obligations can be terminated at no additional cost.


Any accrued tax losses are retained and can be used for future set off.
Wondering what to do next?
Simply make contact here.
To find out more about our CVA service or if you would just like an informal chat email us here and we will channel your enquiry to the most appropriate advisor.
Remember there's absolutely no cost for initial consultations and assessments. We look forward to hearing from you.
Free Report
Top ten mistakes when applying for business finance
Debt or equity funding?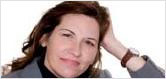 Here's what you need to know.
To access your free report.
CLICK HERE
Invoice finance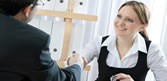 Check out the very best invoice finance
deals available
READ MORE
Government backed finance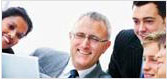 Find out if you qualify for this excellent scheme designed to give greater access to funds
READ MORE