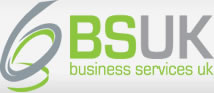 Smart Business Finance
Call us today! 0845 4597304
You are here
: Funding
Our Services
Latest News
TESTIMONIALS
Funding and commercial finance for your new business
It's pretty simple: cash is king
Do all you can to ensure your business is properly funded form the outset.
Here's the intro
Without appropriate and adequate funding a new business is unlikely to survive.
Cash is the oxygen that enables a new business to survive and prosper and is the primary indicator of business health. Whilst a business can survive for a short time without sales or profits, without cash it will die.
Funding is needed for a whole range of commercial reasons such as:
start up costs
purchase of assets
working capital
to fund a particular project
to fund the growth of the business
There's a wide range of funding options available to new business start-ups and newly formed businesses.
The key is in matching the requirements of the borrower to the requirements of the lender.
This is where we can help. We deal with an extensive range of high street banks, specialist funding houses, secondary finance providers and commercial lenders all keen for new business.
Here's the service
We offer a no nonsense approach, providing quick and efficient assessments. We have direct access to a wide range of fund providers offering an extensive range of funding options. This means we can fast track applications to the most suitable sources.
We will not waste your time because quite frankly we do not want to waste ours.
We work on a success only fee basis and charge only when the new funding has been successfully achieved. We do not operate with up front fees, retainers or engagement fees.
We are highly focussed on successful outcomes for our clients.
You will find our consultants talk your language with wide ranging experience in industry and commerce.
We take you through the whole process from start to finish and minimise any input time required from you.
Our approach is to assess your businesses funding requirements for the short, medium and long terms taking account of your current mix of business funds to attain a cohesive funding strategy that meets the future needs of your business.
Your existing bank is an important part of current mix and there is no necessity for this to change unless there is a compelling reason to do so. Our services include procuring improved terms on existing facilities, arranging additional facilities with your existing bank and adding additional external facilities to those currently in place.
There are no restrictions and our objective is simply to provide your business with the best funding and commercial loan facilities available.
Here are the benefits we offer your business
We are truly independent and not tied or affiliated in any way with lenders or investors meaning we will always seek the very best deals for our customers.
You pay on results. No initial assessment costs, no up-front fees, retainers or engagement fees.
Fast track assessments so you know quickly where you stand and no ifs, buts or maybes.
You'll deal with an experienced business finance specialist face to face whom you'll always have direct access to.
We will minimise the time you or your staff have to spend on the process.
We have direct access to an extensive range of lenders and products, ensuring you get the best possible choice, most appropriate solution and best rates available.
We will listen to your specific individual requirements and advise on solutions to meet these.
We consider the longer term funding requirements of your business as well as the short term requirements.
We deal with lenders on a day to day basis and are able to present your requirements in the format they want to see thus ensuring the maximum likelihood of a successful outcome.
Wondering what to do next?
Simply make contact here.
To request a call back or if you would like more information or have a specific requirement, email us here and we will channel your enquiry to the most appropriate advisor.

The great thing is there's absolutely no cost for initial consultations and assessments. We look forward to hearing from you.
Free Report
Top ten mistakes when applying for business finance
Debt or equity funding?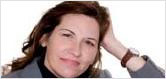 Here's what you need to know.
To access your free report.
CLICK HERE
Invoice finance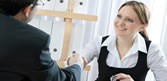 Check out the very best invoice finance
deals available
READ MORE
Government backed finance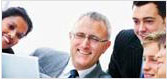 Find out if you qualify for this excellent scheme designed to give greater access to funds
READ MORE