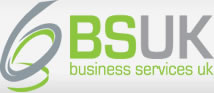 Smart Business Finance
Call us today! 0845 4597304
You are here
: Selling Your Business
Our Services
Latest News
TESTIMONIALS
The Success Route to Selling Your Business
There are ways of ensuring you maximise what buyers will pay
Ask about our free initial consultation and assessment service and find out how to maximise your return.
Here's the key to a successful sale
There are traditional ways of valuing and selling a business.
We're not into tradition. What we are into is single mindedly maximising value and seeking alternatives that give our customers the successful outcome they deserve.
Following traditional methods invariably undervalues a company and this is why for example you should never go to your accountant to sell your business. Applying a simplistic arithmetic calculation to a process with so many variables just doesn't make financial sense.
We have an approach that is quite different from the norm and is highly focussed on delivering the very best outcome for our customers.
The true value of a business at the end of the day is what a willing buyer is prepared to pay for it.
We have developed a highly personalised valuation process and sales negotiation format designed to present your business in the best possible light and maximise its value.
As part of our process we always include the following:
Create competition
Having a choice of buyers is the single most important element in maximising the amount you receive for your business. We will always seek a range of serious buyers to optimise outcomes. 
Open up the playing field
It is often the case that the best buyers are not your competitors but organisations from outwith your market sector where the benefits of synergising different products and markets can be significant to the buyer thus adding value to your business.
Look overseas
There are many overseas organisations looking for acquisitions in the UK to open up new markets and distribution channels and it can be a costly mistake not to court this potential source.
Focus on future potential
Business purchasers don't buy the past they buy the future potential of your business and how it may successfully integrate with any existing businesses or commercial plans they have.
Don't straightjacket the process
Never restrict the different values different buyers will see in your business or the valuation optimisation potential of the negotiation process by pricing your business up front and putting it in the public domain.
For more information or advice on how we can maximise the value of your business email us here and we will have one of our specialist advisors call you back immediately.
Here's our service
You'll find our service somewhat different to the norm.
It's unique and personal having been developed through enquiries from our existing customers to look at exit strategies and discreet methods of selling their business as well as from our existing customers looking to acquire businesses.
So it's not a supermarket list of businesses for sale.
We offer a confidential, discreet and highly personalised service providing professional advice and support, highly focussed on successful outcomes for our customers.
Our objective is to fully understand your requirements and tailor our services accordingly to ensure you realise the maximum value from the sale.
You'll find us practical and to the point. We'll seek to put appropriate buyers and sellers together, in an appropriate way at an appropriate time.
We work on a success only fee basis and charge only when the deal has been successfully concluded. We do not operate with up-front fees, retainer fees, engagement fees, finder's fees, registration fees, introducer fees or any of the other multitude of fees you may encounter elsewhere.
You will find our consultants talk your language with wide ranging experience in industry and commerce.
We provide a comprehensive service from the initial planning stage to include implementation considerations, funding advice and tax planning, through to completing the deal.
For more information or advice on any particular requirement you have email us here and we will have one of our specialist advisors call you back immediately.
Here's our advice
This is not a process to be rushed. Whilst we can certainly fast track the process, short timescales can result in lower selling prices.
So plan ahead and speak to us as early in the thought process as possible.
For family run businesses we need to consider succession planning and the optimum commercial alternatives as part of the mix of options to be presented for consideration.
For management buy outs we need to assess the strength of the team and the realistic options regarding finance. If there are perceived weaknesses these need to be planned for. 
For outright sales, as well as all other types of sale, we need to consider current conditions in your market sector, timing, aspects of the business that may currently detract from value, and whether owner-drivers remain with the company after sale.
The key to a successful and optimum sale is to plan ahead and utilise a professional advisor.
Wondering what to do next?
Simply make contact here.
To request a call back or if you would like more information or have a specific requirement, email us here and we will channel your enquiry to the most appropriate advisor.
The great thing is there's absolutely no cost for initial consultations and assessments. We look forward to hearing from you.
Free Report
Top ten mistakes when applying for business finance
Debt or equity funding?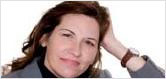 Here's what you need to know.
To access your free report.
CLICK HERE
Invoice finance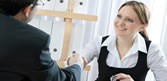 Check out the very best invoice finance
deals available
READ MORE
Government backed finance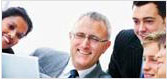 Find out if you qualify for this excellent scheme designed to give greater access to funds
READ MORE