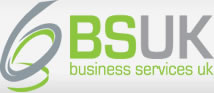 Smart Business Finance
Call us today! 0845 4597304
You are here
: Winding up orders
Our Services
Latest News
TESTIMONIALS
Winding Up Orders
Pre-emptive action is required
Call us now and keep control in your hands
Protect your business and yourself
If your Company is issued with a statutory demand you must act quickly and we advise taking professional advice immediately.
For any debt over £750 a creditor can issue a statutory demand for payment which if undisputed or unchallenged within 21 days enables the creditor to request the court to issue a winding up petition.
If a winding up petition is granted the following actions take place:

A liquidator is appointed to close the business.


The Company's bank accounts and assets are frozen.


The liquidator must investigate the activities of the Company's Directors to ensure they have acted properly and within the law.


The Directors can become personally liable for the Company's debts if they knowingly traded whilst the Company was insolvent.
As part of our business recovery service we advise on the consequences of cash flow pressures and lack of solvency. We first of all take immediate action to protect the Company and its Directors and allow some breathing space to consider the best course of action.
We will advise on the best options open to you for resolving the immediate problems and achieving a positive solution for going forward.
To ensure you protect your business and yourself and take the best course of action email us here and we will channel your enquiry to the most appropriate advisor for immediate attention.
Where you stand if you receive a winding up order
There are now fewer options available under a winding up petition and you really need to seek professional advice immediately.
Here are the options:

You cannot put the company into voluntary liquidation.


You cannot sell the company and you cannot sell the assets


You can pay off the debt or negotiate a payment plan with the creditor


Defend the petition, if for example it is not an agreed debt


Seek the protection of a company voluntary arrangement, but you need to move fast
If the business is viable then administration is an effective means to defend the petition.
Wondering what to do next?
Simply make contact here.
To find out more about our business protection and recovery service email us here and we will channel your enquiry to the most appropriate advisor.
Remember there's absolutely no cost for initial consultations and assessments. We look forward to hearing from you.
Free Report
Top ten mistakes when applying for business finance
Debt or equity funding?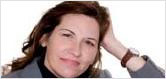 Here's what you need to know.
To access your free report.
CLICK HERE
Invoice finance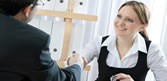 Check out the very best invoice finance
deals available
READ MORE
Government backed finance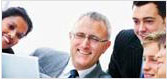 Find out if you qualify for this excellent scheme designed to give greater access to funds
READ MORE