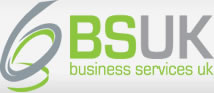 Smart Business Finance
Call us today! 0845 4597304
You are here
: Property Development Finance
Our Services
Latest News
TESTIMONIALS
Finance for all your Property Development requirements
Call us now to see what your funding options are
Take advantage of our free consultation and assessment service to find out what finance may be available to you.
Here's the key information
We have direct access to the specialist divisions of the banks, financial institutions, niche property lenders, property investments companies and private funders to offer a comprehensive service of debt funding, mezzanine and equity funding, and joint venture funding.
Our service is personalised, it has to be in this market, to be effective and to secure the best funding for your property development venture.
We specialise in experienced property developers covering new build residential projects, major refurbishment projects as well as commercial and industrial developments.
Take advantage of our free initial consultations and financial assessments for all your property development finance requirements by emailing us here and we will have one of our specialist advisors call you back immediately.
Key features
Secured on UK residential or commercial property and land by a first legal charge. All Freehold properties are considered.

Min Loan Size £50,000 to £5 Million (larger facilities available).

Self Cert non status funding ideal for self employed property developers and builders.

Staged payments available. Loans may be released in stage payments to suit the progress of the building or development.

Land purchase finance to 100% of purchase price.

New homes under construction financed 100% of development costs with interest roll up.

Development and renovation costs financed to 100%.

No loan payments for the duration of the build: Interest roll up or by monthly payment.

Loan terms of 3 months to 18 months.

Total loan including interest up to 80% of the finished project value GDV.

Planning Gain Finance Funding to acquire sites with planning potential.

Adverse or impaired credit cases considered including arrears and CCJ's.
For more information on property development finance and immediate access to our specialist advisors email us here now.
Bridging finance
Bridging is used by many experienced property investors as an ideal solution for raising short term funds quickly. It is often a preferred method of funding to the seemingly never ending issue of sourcing the necessary finance to close a deal. Its ease and speed of access can make all the difference to the development opportunity where timescales are short.
Funding levels can range from £26,000 to £1 million and can be available within days. These can be used for:

Securing deals that are time sensitive


Buying at auction


Refurbishment projects


Refinancing
Bridging finance is a fast and flexible way of securing the property development finance you need.
Wondering what to do next?
Simply make contact here.
To request a call back or if you would like more information or have a specific requirement, email us here and we will channel your enquiry to the most appropriate advisor.
The great thing is there's absolutely no cost for initial consultations and assessments. We look forward to hearing from you.
Free Report
Top ten mistakes when applying for business finance
Debt or equity funding?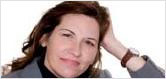 Here's what you need to know.
To access your free report.
CLICK HERE
Invoice finance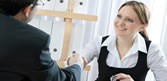 Check out the very best invoice finance
deals available
READ MORE
Government backed finance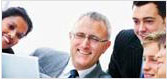 Find out if you qualify for this excellent scheme designed to give greater access to funds
READ MORE