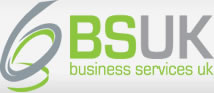 Smart Business Finance
Call us today! 0845 4597304
You are here
: Business Development
Our Services
Latest News
TESTIMONIALS
Business Development
Now that you're up and running, how do you grow the business
You need to plan your strategy and take action.
Developing your business for growth
This phase of the business is about acquiring customers and delivering your product or service to those customers profitably.
You need a clear strategy of how you will develop your business and an action plan for implementation which consists of five key points:

Form a strategic vision of where the organisation is headed.


Set objectives for the company to achieve.


Determine the actual strategy to achieve the objectives.


Take action to implement and execute the strategy.


Measure your performance and adjust as required.

In practical terms this means taking action on the following:


Clearly identifying your target market.


Developing marketing methods to communicate with your market.


Establishing effective sales methods.


Ensuring appropriate funding is available when you need it.


Resourcing the business for operation to include premises, equipment and staffing.


Setting up the distribution channels to market.


Determining your information technology requirements and online presence.


Developing your brand and unique selling proposition.


Setting and delivering on customers service levels.


Our business development services provide assistance and guidance in all the key strategy areas and we can provide an outsourced support service to allow your managers to concentrate on your core business activities.  
Wondering what to do next?
Simply make contact here.
For more information on our Business Development service email us here and we will channel your enquiry to the most appropriate advisor.
Remember there's absolutely no cost for initial consultations and assessments. We look forward to hearing from you.
Free Report
Top ten mistakes when applying for business finance
Debt or equity funding?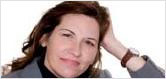 Here's what you need to know.
To access your free report.
CLICK HERE
Invoice finance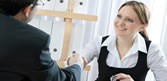 Check out the very best invoice finance
deals available
READ MORE
Government backed finance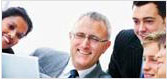 Find out if you qualify for this excellent scheme designed to give greater access to funds
READ MORE