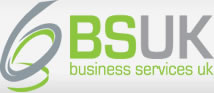 Smart Business Finance
Call us today! 0845 4597304
You are here
: Business Plans
Our Services
Latest News
TESTIMONIALS
A business planning service to suit all your requirements
Define where your business is going, how it's going to get there and how long it will take
This then allows you to measure how well the business is doing.
Here's our service
Our business planning service offers you the ability to manage the immediate challenges and funding requirements your business faces in the short term and the longer term phases of your business.
This service gives you the basis to secure funding, negotiate better lending terms, determine resource requirements and formulate your thoughts for the future direction of your business.
This is not just a bound paper copy or single plan that is immediately limited in its use, but one that can be revised with ease and very simply adapted to the different requirements of the variety of people who will want to see it.
Every business needs a business plan for a whole host of reasons. A properly constructed one with optional outputs is no longer a nicety but an absolutely essential business tool.
Our service includes the following:

working plans for the business.


financial planning statements your bank will require and understand.


business plans and projections for other lending institutions.


business models for expansion and growth requirements.


electronic copies of all business plans for future reproduction.


easy to use and understand financial projection software for your future use.
We take you through the process from start to finish and allow your business to take advantage of the many benefits and uses of our multi faceted business planning models.
To secure the best business planning service for your business email us here and we will channel your enquiry to the most appropriate advisor for an immediate call-back.
Here are the benefits to your business
Our business planning service will help you:
Clarify your vision and allow employees, partners, investors, fund providers and banks to understand it.
Identify your marketplace and the potential of your products or services within it.
Evaluate your competitors and determine your business's competitive advantages.
Ascertain start-up costs, ongoing costs and funds required to run the business
Detail sales and profit levels, business growth and expansion with associated funding levels.
Convince investors and lenders to fund your business.
Define corporate objectives and the programs needed to achieve these objectives.
Measure achievement against your plan.
Review and revise the plan as circumstances and time change.
Plan for risks and threats in advance.
Set a value on the business for financial planning, exit route strategies or a sale of the business.
Wondering what to do next?
Simply make contact here.
For more information on our Business Planning service email us here and we will channel your enquiry to the most appropriate advisor.
Remember there's absolutely no cost for initial consultations and assessments. We look forward to hearing from you.
Free Report
Top ten mistakes when applying for business finance
Debt or equity funding?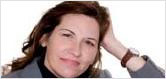 Here's what you need to know.
To access your free report.
CLICK HERE
Invoice finance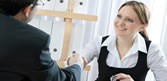 Check out the very best invoice finance
deals available
READ MORE
Government backed finance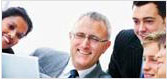 Find out if you qualify for this excellent scheme designed to give greater access to funds
READ MORE