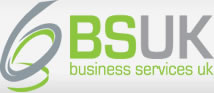 Smart Business Finance
Call us today! 0845 4597304
You are here
: High Growth Companies
Our Services
Latest News
TESTIMONIALS
Grant Assistance for Growing Companies
Funds are available to encourage business growth
Investment funds of up to £100,000 can be secured for high growth scenarios
Here's the background
Early Growth Funds were developed to encourage risk funding for start-ups and growth firms. The objective is to increase the availability of small amounts of risk capital of on average £50,000 for innovative and knowledge intensive businesses, as well as for other growth businesses.
These funds apply to all small businesses in the early stages of growth whether they be:


business start ups or university spin outs


innovative and knowledge intensive businesses


smaller manufacturers needing fresh investment to pursue new opportunities


any early growth company
Each of the funds will be managed on a purely commercial basis with each fund manager responsible for their own application processes.
Fund managers will make all investment decisions and will be looking to make a commercial return on investments.
The funds will be able to make maximum initial investments of up to £100,000.
Most funds will require matched private sector investment to at least the same amount as Early Growth Fund investment.
For a successful outcome it is important that these applications are structured and compiled correctly from the outset. A poorly thought out and flawed application will almost certainly be rejected and is likely to prejudice any future attempt for grant assistance.
It is also important to be aware that grants cannot be applied retrospectively and therefore once projects have started grant assistance will not be available.
Here's what we do
We source the prospective schemes and funds that are current and appropriate to your business operation.
We advise on the qualifying criteria, assist in the preparation and presentation of the grant application and follow through on all issues until completion.
We will also consider your overall funding requirements, if this is appropriate to you, as a successful grant award will often be beneficial in procurement of new funding arrangements.
Here's the service
We offer a comprehensive service which includes the following:
Fees on a success only basis and charged only after the grant has been successfully obtained. No up-front fees, retainers or engagement fees.
Streamlined and efficient initial requirements assessment.
Grants search to include EU, national and local grants sources.
An early response to clients on the extent and potential value of grants available.
A professional and courteous service at all times.
Client confidentiality guaranteed.
Preparation of grants application or applications.
Presentation of grants application or applications and liaison with awarding bodies.
Completion of process.
Wondering what to do next?
Simply make contact here.

To request a call back or if you would like more information or have a specific requirement, e-mail us here and we will channel your enquiry to the most appropriate advisor.

The great thing is there's absolutely no cost for initial consultations and assessments. We look forward to hearing from you.
Free Report
Top ten mistakes when applying for business finance
Debt or equity funding?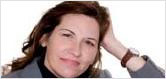 Here's what you need to know.
To access your free report.
CLICK HERE
Invoice finance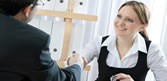 Check out the very best invoice finance
deals available
READ MORE
Government backed finance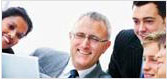 Find out if you qualify for this excellent scheme designed to give greater access to funds
READ MORE