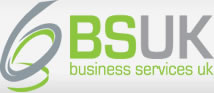 Smart Business Finance
Call us today! 0845 4597304
You are here
: Overdrafts
Our Services
Latest News
TESTIMONIALS
Securing your Overdraft Facility
An ideal facility for smoothing cashflow peaks and troughs
You must now take care to plan well in advance for overdraft renewal options.
Here's the intro
A business overdraft is an essential funding facility for many SME's, however many firms are now experiencing the fact that the days of simple automatic renewal are gone.
In today's economic climate Banks will assess every lending situation according to their latest lending criteria and this also applies to the renewal of your overdraft facility. So it's essential to plan in advance and be fully prepared when requesting your overdraft renewal.
This is an ideal time to review your overdraft facility along with the overall funding requirements of the business and an ideal time to contact us and ask about our free financial assessment and review service. For more information email us here and we will channel your enquiry to the most appropriate advisor for immediate attention.
If you are currently negotiating your renewal facility and are experiencing difficulties contact us now, you'll be amazed at the difference a new and professional intervention can make. Contact us here for immediate attention.
Business overdrafts explained
An overdraft is a borrowing facility attached to your bank account, set at an agreed limit. It can be drawn upon at any time and is ideal for your businesses day-to-day expenses, particularly in relation to general cash flow requirements.
It is simple to use and control and can provide instantly available funds to bridge the gap between paying suppliers and getting money from customers.
The other major benefit is that you only pay interest on what you borrow for the appropriate period.
Overdrafts however are an expensive form of funding, particularly if the business exceeds its overdraft limits and it should be borne in mind that the bank can ask for repayment of the facility at any time.
Overdrafts therefore should be restricted to short-term working capital requirements. If you have hardcore debt on your overdraft it would make more sense to restructure this to a long-term lending facility.
Here's the service
We assess your existing arrangements and will deal with your bank regarding renewal options. We will also advise on options available elsewhere in the market.

You'll deal with an experienced business specialist whom you'll
always have direct access to.


We operate fast track assessments so you know quickly
where you stand and no ifs, buts or maybes.


You pay on results. No initial assessment costs, no up-front
fees, retainers or engagement fees.


We are highly focussed on successful outcomes for our customers.


We take you through the whole process from start to finish and
minimise any input time required from you.


We'll satisfy your immediate requirements but will also consider
and advise on your longer term options.
Wondering what to do next?
Simply make contact here.
To request a call back or if you would like more information or have a specific requirement, email us here and we will channel your enquiry to the most appropriate advisor.
The great thing is there's absolutely no cost for initial consultations and assessments. We look forward to hearing from you.
Free Report
Top ten mistakes when applying for business finance
Debt or equity funding?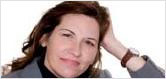 Here's what you need to know.
To access your free report.
CLICK HERE
Invoice finance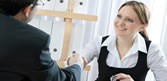 Check out the very best invoice finance
deals available
READ MORE
Government backed finance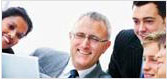 Find out if you qualify for this excellent scheme designed to give greater access to funds
READ MORE