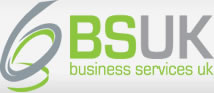 Smart Business Finance
Call us today! 0845 4597304
You are here
: Not for Profit Organisations
Our Services
Latest News
TESTIMONIALS
Accessing Grants in the Not for Profit Sector
There's a wide range of grant funds available for a wide range of organisations
Check out our free grants search facility on both UK and European funds.
Here's the background
The Not for Profit sector has evolved over time. It is made up of a mix of organisations ranging from small local community groups to large national, multi branch organisations, some which are direct service providers and some fundraisers and grant givers.
Common key features that identify these organisations are:

value led: established with the objective of addressing a social need, rather than simply to provide a service or generate revenue.


non profit making: reinvesting surplus revenue.


generally use volunteer staff in some way.


not under direct political control.

There are three broad sectors of organisations in society:

the business sector.


the public sector.


the not for profit sector or third sector.
The not for profit sector or third sector includes voluntary and community organisations, charities, social enterprises, cooperatives and partnerships, and art and cultural organisations.
There is an enormous range of grants from a wide range of European, national and local sources available to the third sector.
Here's what we do
We offer a dedicated service to not for profit organisations to include both newly formed organisations, projects or groups as well as the more established third sector organisations.
We source the prospective schemes and funds that are appropriate to your organisation.
We advise on the qualifying criteria, assist in the preparation and presentation of the grant application and follow through on all issues until completion.
Here's the service
We offer a comprehensive service which includes the following:

free grant searches on both UK and European funds to ensure your organisation maximises existing funds and is aware of new and upcoming funds.


free grant proposal assessment.


full assistance with grant application to include concise establishment of case for grant and writing of proposal.


fees on a success only basis and charged only after the grant has been successfully obtained. No up-front fees, retainers or engagement fees.

streamlined and efficient initial requirements assessment.


a professional and courteous service at all times.


client confidentiality guaranteed.


presentation of grants application or applications and liaison with awarding bodies.


completion of process.
Wondering what to do next?
Simply make contact here.

To request a call back or if you would like more information or have a specific requirement, email us here and we will channel your enquiry to the most appropriate advisor.

The great thing is there's absolutely no cost for initial consultations and assessments. We look forward to hearing from you.
Free Report
Top ten mistakes when applying for business finance
Debt or equity funding?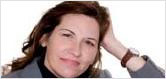 Here's what you need to know.
To access your free report.
CLICK HERE
Invoice finance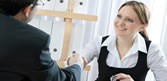 Check out the very best invoice finance
deals available
READ MORE
Government backed finance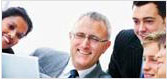 Find out if you qualify for this excellent scheme designed to give greater access to funds
READ MORE