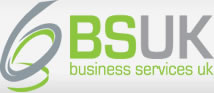 Smart Business Finance
Call us today! 0845 4597304
You are here
: Employment
Our Services
Latest News
TESTIMONIALS
Opportunities at BSUK
We truly believe that our people are our most important asset, they make the difference and make us what we are.
Welcome
Thank you for your interest in a career with our organisation.
Business Services UK is a dynamic growing company committed to adding value for our customers and giving outstanding customer service.
We know that our people are our most important asset, they make the difference and make us what we are.
We're committed to helping our people do their best at work and we encourage them to create a comfortable work - life balance. We firmly believe that if we are happy in what we do then we will provide the very best levels of service to our customers.
Our business and marketplace is always changing, so we need to stay fresh, sharp and ahead of the competition. We achieve this by encouraging new ideas, new ways of doing things and a process of continuous improvement.

Here's what we're like
We have an informal open culture.
We encourage our people to be themselves, listen to their feedback and help them put their best ideas into practice.
We do what we say and we care about what we do.
We're curious and innovative.
We want our people to believe in the same core things we do: added value and outstanding customer service.
We are looking for people who will always listen to our customers.
We're highly customer focused and need our people to be likewise.
We believe in diversity and inclusion.
We continually train and develop our people.

Here's what we offer
Excellent remuneration packages.
Attractive benefits options.
An enjoyable working environment.
Prospects for career progression.
Interesting and challenging job positions.
Staff training and development programmes.
The freedom to be yourself.
The latitude to do the job and make the odd mistake.
Recognition for your achievements.
A commitment to working with the latest technologies.
Career opportunities
We have a range of positions available at different times.
If you're interested in finding out more about the career prospects within our organisation please contact us here.
Free Report
Top ten mistakes when applying for business finance
Debt or equity funding?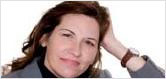 Here's what you need to know.
To access your free report.
CLICK HERE
Invoice finance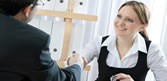 Check out the very best invoice finance
deals available
READ MORE
Government backed finance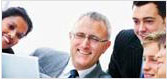 Find out if you qualify for this excellent scheme designed to give greater access to funds
READ MORE