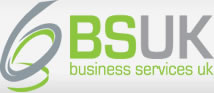 Smart Business Finance
Call us today! 0845 4597304
You are here
: Merchant Finance
Our Services
Latest News
TESTIMONIALS
Cash Advance Finance for Merchants
Allows you to borrow a lump sum against future credit card sales
A fast, flexible funding method with no additional security required
Here's the key information
Merchant finance is a fast, easy and flexible method of raising finance for your business.
It allows businesses to borrow a lump sum against future Visa / Mastercard sales.
The loan is repaid by a percentage deduction from daily credit card settlements and thus has the advantage of taking account of the peaks and troughs of business activity.
It's easy to set up and requires no additional security.
For more information on how merchant finance may suit your business email us here and we will have one of our specialist advisors call you back immediately.
Here are the features of merchant finance
Simple application process.

Fast process with approvals typically within a few days.

No audited accounts required.

No bank statements required.

Easy repayment system based on credit card settlements which decreases if sales decrease.

There's no fixed term for repayment.

No late fees, penalties or pre-payment penalties.

The cash advance can be used for most business purposes.

High approval rates.

High credit scores are not required.
Here's what's required to apply
The qualification criteria are simple and certainly not onerous:

Been in business for more than a year


Minimum monthly turnover of £3500


Are currently able to process credit/debit card transactions and provide statements.


You have no open judgments, bankruptcies or large tax liens


You are in good standing with your landlord and have at least one year remaining on lease
Wondering what to do next?
Simply make contact here.
To request a call back or if you would like more information or have a specific requirement, email us here and we will channel your enquiry to the most appropriate advisor.
The great thing is there's absolutely no cost for initial consultations and assessments. We look forward to hearing from you.
Free Report
Top ten mistakes when applying for business finance
Debt or equity funding?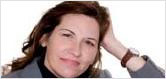 Here's what you need to know.
To access your free report.
CLICK HERE
Invoice finance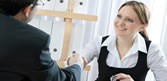 Check out the very best invoice finance
deals available
READ MORE
Government backed finance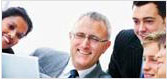 Find out if you qualify for this excellent scheme designed to give greater access to funds
READ MORE