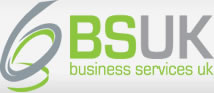 Smart Business Finance
Call us today! 0845 4597304
You are here
: Invoice Finance
Our Services
Latest News
TESTIMONIALS
The Best Invoice Finance Solution
Invoice finance is a popular and effective funding solution
Give us a call and we'll take you through your options free of charge under our initial consultation and assessment service.
Here are the key points
Invoice finance provides a flexible and effective funding solution, which, ever growing numbers of businesses in the UK choose as part of their funding solution.
The invoice finance market is a buoyant and growing sector of the UK business funding market.
In 1995 only 13,000 companies in the UK used invoice finance growing to over 50,000 companies today. Two-thirds of all businesses who use this form of finance turn over less than £1 million.
There are now over seventy active providers in the UK of specialist invoice finance, each with their own specialities and particular methods of operation.
The market is highly competitive and this has created a range of additional lending products from the invoice finance institutions to include, for example, stock finance, import finance and even term loans.
Let us select the very best and most suitable invoice finance product for your business. We deal with all the main providers and do not charge for initial consultation or financial assessments.
Because of the wide range of funding services we provide, we are also able to offer the added benefit of considering invoice finance in conjunction with your other funding components and requirements.
For more information or advice on any particular requirement you have email us here and we will have one of our specialist advisors call you back immediately.
What is invoice finance?
Invoice finance turns a business's unpaid invoices into cash. It advances up to 95% of the value of the invoice as soon as it's raised. When the customer pays the invoice then the balance less the service fee is then paid. It is a flexible way to help finance your business, manage your cash flow and fund your expansion plans.
There are now many variants of invoice finance products but they all range from the two core products which are:
Invoice factoring
This is a 'full service' facility which includes funding up to 95% of the invoice value up front along with a full credit control service to include the issuing of invoices, statements and the chasing and collection of outstanding debts. If bad debt is of concern then 'bad debt protection' is also available on most accounts.
Invoice discounting
This is a funding only service advancing up to 90% of the invoice value but leaving you in control of your own sales ledger.
Here's who can benefit from invoice finance

Sole traders, partnerships and limited companies which are turning
over more than £75k a year.


New start-up businesses.


Organisations with general cash flow pressures.


Organisations in growth or high growth situations.


Organisations who do not have in-house credit control or
accounts functions where a full factoring service would help.


Larger, established companies considering company acquisition
MBO / MBI's which allows the business to fund itself independently,
or subsidiaries independently, from the main holding company.
For more information on how invoice finance could benefit your organisation email us here and we will have one of our specialist advisors call you back immediately.
Here are the advantages of invoice finance

Improved cashflow normally without any formal upper limit
and the finance grows in line with sales.


Immediate access to cash.


The facility grows with the business.


Factors general don't ask for additional security beyond a charge
over the book debts of the business. Sometimes a personal warranty
or full personal guarantee is required to safeguard the factor from
fraud or losses. This is often required in a newly established business.


Provides full credit control function if full factoring.


Can free up management time.


Bad debt protection available.


Export services available for businesses trading overseas.
Wondering what to do next?
Simply make contact here.
To request a call back or if you would like more information or have a specific requirement, email us here and we will channel your enquiry to the most appropriate advisor.
The great thing is there's absolutely no cost for initial consultations and assessments. We look forward to hearing from you.
Free Report
Top ten mistakes when applying for business finance
Debt or equity funding?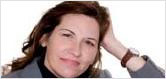 Here's what you need to know.
To access your free report.
CLICK HERE
Invoice finance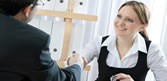 Check out the very best invoice finance
deals available
READ MORE
Government backed finance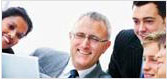 Find out if you qualify for this excellent scheme designed to give greater access to funds
READ MORE