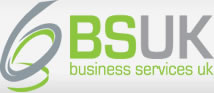 Smart Business Finance
Call us today! 0845 4597304
You are here
: New Business Start ups
Our Services
Latest News
TESTIMONIALS
Business Start-up Grants
This can be a huge help for a new company
Contact us as early as possible to maximise your chances of success in securing these funds.
Here's our best advice
Our advice to new business start-ups whether recently started, about to start or still in the planning stage is to contact us now.
There are volumes of grants available and specifically aimed at new business start-ups at a local, regional and national level.
The start up phase of any business is critically important. Grants and assistance can fundamentally change your business outlook. Take the steps to secure all the grants that may be available to your business.
Timing is important for new business grants application and one thing you must not do is start the project and then apply for the grant as they are never awarded retrospectively and the application will be rejected.
With new business start-ups there is often a range of different types of grants from a range of different sources, some small, some larger and it is important that each application matches the differing criteria.
There are no restrictions on the number of grant applications per organisation and multiple applications where companies are involved in a range of business development activities are not uncommon.
Below is an indication of the types of grants typically available to new business start-ups.
Business planning grant:
Grant assistance towards the preparation of a business plan.
Business start-up grant:
Subject to meeting the criteria, this can be used to cover the costs of capital items of expenditure such as equipment and tools and initial overhead costs.
E-commerce grant:
The e-commerce grant helps businesses to adopt new internet technology and in particular to establish their own e-commerce presence on the world wide web.
Marketing grant:
A Marketing grant intended to support new business start-ups to market their products or services effectively. It can be used to cover the costs of preparing and implementing a marketing plan or strategy including the preparation of marketing materials in conjunction with the plan or strategy.
ICT grant:
This grant helps businesses to adopt new information and communication technologies and in particular to purchase new hardware and software.

Economic development grant:
This particular grant assistance is for 50% of capital or related expenditure up to a maximum of £5,000. Priority is given to businesses that are not receiving mainstream grant assistance from other sources such as RSA.
Community enterprise fund:
The Community Enterprise Fund can assist people, particularly those living in disadvantaged communities, create viable and sustainable community enterprises, which can provide services to the community and generate employment opportunities. There are 4 types of grant available:

Feasibility Study Grants (normally for up to £3,000).


Capital Grants (normally for up to £10,000).


Management Grants (normally up to £15,000).


Training Grant (normally up to £2,000).

There is also a range of grants for:

High growth start-ups.


Capital intensive start-ups.


Research and development programmes.


Innovation programmes.


Training programmes.
Here's what we do
We source the prospective schemes and funds that are appropriate to your business operation.
We advise on the qualifying criteria, assist in the preparation and presentation of the grant application and follow through on all issues until completion.
We will also consider your overall funding requirements, if this is appropriate to you, as a successful grant award will often be beneficial in procurement of new funding arrangements.
Here's the service
We offer a comprehensive service which includes the following:
Fees on a success only basis and charged only after the grant has been successfully obtained. No up-front fees, retainers or engagement fees.
Streamlined and efficient initial requirements assessment.
Grants search to include EU, national and local grants sources.
A consistent and systematic approach to the initial vetting and processing stage that ensures all initial enquires regardless of size or complexity are treated exactly the same.
An early response to clients on the extent and potential value of grants available.
A professional and courteous service at all times.
Client confidentiality guaranteed.
Preparation of grants application or applications.
Presentation of grants application or applications and liaison with awarding bodies.
Completion of process.
Wondering what to do next?
Simply make contact here.

To request a call back or if you would like more information or have a specific requirement, email us here and we will channel your enquiry to the most appropriate advisor.

The great thing is there's absolutely no cost for initial consultations and assessments. We look forward to hearing from you.
Free Report
Top ten mistakes when applying for business finance
Debt or equity funding?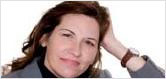 Here's what you need to know.
To access your free report.
CLICK HERE
Invoice finance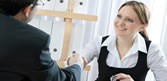 Check out the very best invoice finance
deals available
READ MORE
Government backed finance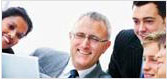 Find out if you qualify for this excellent scheme designed to give greater access to funds
READ MORE