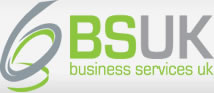 Smart Business Finance
Call us today! 0845 4597304
You are here
: Getting Started
Our Services
Latest News
TESTIMONIALS
Key advice and assistance when starting your business
Take advantage of the help available
Check out our structured advice and support for business funding, business grants and our range of key support services.
Here's what to think about
Whether you are thinking about starting a new business or have recently started a new business, we can help.
There's no such thing as a free lunch except for our FREE business starter pack bursting with practical and essential advice on starting a new business.
Our new business starter pack contains help and advice on:

Pre-start-up considerations


Business names and structures


Protecting your business and ideas


Business grants and financial assistance


Common mistakes and how to avoid them


Business start-up organiser


Business planning


Finding and managing your finances


Advice on family run businesses


Advice on franchise businesses


PAYE and VAT registration and control


Becoming an employer for the first time


Sales and marketing


Contracts and legal advice


IT and e-commerce


And there's more
For your FREE new business starter pack contact us here.
Here's some other points to think about
There's a wide range of business grants and financial assistance available for new and recently formed businesses. You need to know where to look and when to apply. This is one of the services we provide, there's no charge for initial assessments and we work on a success only fee basis, so you've absolutely nothing to lose.
Cash is the lifeblood of any new business. Ensuring the availability of the right funding is critical to the success of a new business. Our business funding assessment service is free and we work on a success only fee basis so you will only be charged on the successful procurement of your funding.
We offer a wide range of key business services at discounted prices for new businesses up to two years old which allows you to concentrate on running the business by selectively contracting out your non-core activities.
Our services include:

Payroll


Accountancy services


Websites


Business Plans


Customer relationship management


Software applications


Health and safety
Wondering what to do next?
Simply make contact here.
To request a call back or if you would like more information or have a specific requirement, email us here and we will channel your enquiry to the most appropriate advisor.

The great thing is there's absolutely no cost for initial consultations and assessments. We look forward to hearing from you.
Free Report
Top ten mistakes when applying for business finance
Debt or equity funding?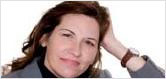 Here's what you need to know.
To access your free report.
CLICK HERE
Invoice finance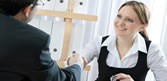 Check out the very best invoice finance
deals available
READ MORE
Government backed finance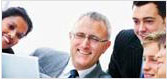 Find out if you qualify for this excellent scheme designed to give greater access to funds
READ MORE