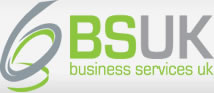 Smart Business Finance
Call us today! 0845 4597304
You are here
: Our Charities
Our Services
Latest News
TESTIMONIALS
Here are the Charities we support
Giving brings its own rewards
Malaria No More UK
We support Malaria No More UK (www.malarianomore.org.uk) which is an inspirational charity with a vision to put an end to malaria deaths by 2015.
Malaria is a blood disease, caused by a parasite carried from person to person by certain types of mosquito. With just one bite female mosquitoes can transmit malaria. Children and pregnant women are the most vulnerable to the disease.
Malaria is particularly devastating in Africa, where it kills an African child every 45 seconds and 850,000 people every year.
This is a breathtaking waste of life a large proportion of which can be saved by a simple bed net.
A bed net provides a protective barrier against mosquitoes at night, which is when most bites occur.
Most nets can accommodate more than one person: a mother and baby, or a number of brothers and sisters.
New technology means these nets are treated with long-lasting insecticide (LLINs), which can repel mosquitoes within five metres. This means it can even protect those without a net, if they sleep nearby. When enough people sleep under a treated bed net (around 70%), entire communities, even houses without bed nets, can be made safer.

£5 is enough to buy, transport and deliver an insecticide treated bed net that will cover a mother and her child in Africa, saving two lives.
Preventing Malaria
Malaria is a preventable and treatable disease
The key steps to prevention are:
Educate: knowledge is power
As part of the bed nets supply programme people are taught how to use the nets consistently and properly. This helps to build a net focussed culture with a community-wide understanding of the protective value of nets and the right way to use and maintain them. When a net culture is in place, people know how to prevent malaria, when to seek medical treatment and how to access effective treatment. The result: less sickness, fewer deaths and stronger communities.
Testing: find it to kill it
Malaria kills more children in Africa than any other single disease and it is crucial that sick children are treated for malaria whenever they have a fever. For adults, however, malaria is often confused with other diseases and sometimes illnesses are misdiagnosed. That's why proper testing is needed. Cheap, reliable tests that do not require a medical expert or a lab have been developed in the last few years. Malaria can now be diagnosed using a test which costs 50p, takes 15 minutes and requires just a drop of blood.
Spraying: kills mosquitoes
While bed nets are the first line of defence, it is also effective to spray a particular area with insecticide. The walls of a house can be treated, to kill mosquitoes as they settle or breeding sites for mosquitoes can be targeted.
Medicines: stop malaria parasite spreading
The best medicines for treating malaria contain an active ingredient (artemisinin) from a plant known as Sweet Wormwood. The medicines are called 'artemisinin-based combination therapies' or ACTs.  It's hard to believe that efforts need to be taken to combat counterfeit medicines which do not contain the vital ingredients that tackle malaria. This is all part of the programme. Other medicines are required for pregnant women, which protect against death and anaemia and can help prevent newborn deaths.

Vaccine: the best possible defence
Scientists around the world are working on this important research. However, the malaria parasites have proven to be remarkably adaptable. They change their characteristics as antibodies are developed, making it hard to find a vaccine.
Currently there is no vaccine. At present there are several in development but it will be some years before a vaccine is available to help prevent the spread of malaria among all those vulnerable to the disease. In the meantime, we need to concentrate on providing solutions like those above for prevention and treatment.
If you want to help
If any of our customers or prospective customers would like to save lives and donate to this great charity or even get more involved we are more than happy to help or if you prefer just contact Malaria No More UK directly whose website is at www.malarianomore.org.uk
Free Report
Top ten mistakes when applying for business finance
Debt or equity funding?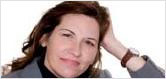 Here's what you need to know.
To access your free report.
CLICK HERE
Invoice finance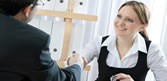 Check out the very best invoice finance
deals available
READ MORE
Government backed finance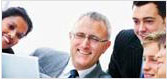 Find out if you qualify for this excellent scheme designed to give greater access to funds
READ MORE