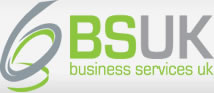 Smart Business Finance
Call us today! 0845 4597304
You are here
: High End Business Loans
Our Services
Latest News
TESTIMONIALS
Arranging Large Business Loans
There's more scrutiny but strangely enough also more flexibility
Ask about our free initial consultations and assessments to talk over your funding options.
Here are the key points
It's important to remember that banks and financial institutions are businesses like any other business and so they will make their business decisions on optimising their business performance and reducing risk based on their own set criteria. They have their own internal structures, processes and methods of operation.
Understanding how these structures and processes work in relation to different types and sizes of business and the different levels of lending is key to maximising borrowing success rates.
Understanding the different requirements of the banks as lending thresholds change, the information they require and how they prefer it presented are all important parts of the mix when making larger borrowing applications.
If you have a large borrowing requirement and would like to find out more about how the process works and how to maximise your chances of success email us here and we will have one of our specialist advisors call you back immediately.
Managing the process
Most financial institutions segment their market into three specific categories based largely on business size, typically as follows:
Retail up to £1M turnover
Commercial from £1M to £20M turnover
Corporate £20M+ turnover
The different categories generally have different methods of processing borrowing requests with managers empowered with differing levels of lending limits and authority.
Strangely enough although higher borrowing levels do attract more scrutiny there is generally more flexibility built into the process as the amounts get higher.
For more information or advice on a particular requirement email us here and we will have one of our specialist advisors call you back immediately.
Here's the submission process
There is no charge for initial consultations and financial assessments.

You will be dealt with by an experienced business specialist whom you will have direct access to at all times.

We will guide you through the whole process from start to finish.

We take time to listen fully and properly to your requirements to ensure these are achieved.

We will assess your requirements and make our recommendations promptly.

We will consider your longer term requirements as well as your immediate requirements and ensure you have options and flexibility going forward.

We will make direct contact with the most appropriate lender for early indications of appetite for the project and borrowing request.

We will prepare the business plan and financials and submit these along with all appropriate submissions.

We will attend all meetings and advise as required.

We will assist with all requirements to ensure a successful and acceptable offer of funding.

We keep you fully informed throughout the process.
Here's the important part
At this level of borrowing / lending you need to get it right.
It's important for your business and it's also important for the financial institutions who will subject your application to detailed scrutiny, substantiation and validation.
For a successful outcome it's important that your application is structured and compiled correctly from the outset. A poorly thought out and flawed application will almost certainly be rejected and could prejudice any future applications.
Wondering what to do next?
Simply make contact here.
To request a call back or if you would like more information or have a specific requirement, email us here and we will channel your enquiry to the most appropriate advisor.
The great thing is there's absolutely no cost for initial consultations and assessments. We look forward to hearing from you.
Free Report
Top ten mistakes when applying for business finance
Debt or equity funding?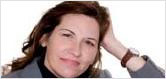 Here's what you need to know.
To access your free report.
CLICK HERE
Invoice finance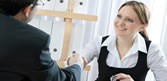 Check out the very best invoice finance
deals available
READ MORE
Government backed finance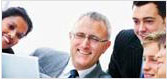 Find out if you qualify for this excellent scheme designed to give greater access to funds
READ MORE