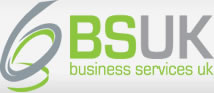 Smart Business Finance
Call us today! 0845 4597304
You are here
: Sitemap
Our Services
Latest News
TESTIMONIALS
Sitemap
Fast and easy navigation
We have a produced this sitemap to help you navigate around our website, this will give you quick access to any area on our website.
General Pages


Blog
   

Links
   

Sitemap
   

Members Login
   

Members Services
   

Our Charities
   

Contact Us
   

Latest News
   

Terms & Conditions
Service Pages

Business Funding
   

Business Loans
   

Overdrafts
   

High End Business Loans
   

Invoice Finance
   

Asset Finance
   

Specialist Finance
   

Enterprise Finance Guarantee
   

Property Development Finance
   

Merchant Finance
   

Pension Finance
   

Equity Funding
   

Venture Capital
Business Grants
   

SMEs
   

New business start-ups
   

Self employed / partnerships
   

High growth companies
   

Large companies
   

Not for profit organisations
   

UK grant system

New Start-ups
   

Getting started
   

Funding
   

Grants
   

Accountancy services

Business Recovery
   

Advice for Directors
   

Business Turnaround
   

Liquidation and Phoenix
   

CVA's
   

Winding Up Orders
   

Restructure Finance

New Business Ideas
   

Innovation and new concepts
   

Protection
   

Business planning
   

Business funding
   

Business development
Selling your Business
   

The selling process
   

Valuing your business
   

Preparing for sale

Other Services
   

Business plans
   

Member services
   

Recommended services
2nd Navigiation
   

Business Funding
   

Business Grants
   

New Start-ups
   

Business Recovery
   

New Business Ideas
   

Selling your Business
   

Other Services
Locations covered:

Free Report
Top ten mistakes when applying for business finance
Debt or equity funding?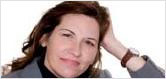 Here's what you need to know.
To access your free report.
CLICK HERE
Invoice finance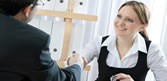 Check out the very best invoice finance
deals available
READ MORE
Government backed finance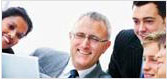 Find out if you qualify for this excellent scheme designed to give greater access to funds
READ MORE