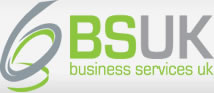 Smart Business Finance
Call us today! 0845 4597304
You are here
: Terms and Conditions
Our Services
Latest News
TESTIMONIALS
Terms and Conditions
Here's the legal stuff
These are the terms and conditions of our service provision


Introduction
Please read these terms and conditions carefully before using this Website. By accessing or using our Website, you agree to be legally bound by these terms and if you do not agree to all of these you must not use this Website.

If you have any questions regarding the use of this site, please call us on 0845 4597304 (Monday to Friday 8.30am to 5.00pm) or email us here if you prefer.

Details of procedures, products, services, prices, payment and delivery are displayed on our Website.
Our privacy policy is detailed later on this page. Please take time to read it as it sets out our procedures and policies regarding the personal information you supply to us.

If you have a comment, concern or complaint about a product or service you have purchased from us, please contact us via email at Contact-us
Ownership of Website
This Website is owned and operated by Business Service UK Ltd. All content and elements of the site are protected by copyright, trade marking, and other laws relating to intellectual property rights. No part of this site may be copied or retransmitted for commercial purposes by any means without prior approval.


General
We reserve the right to change our services and service specifications and availability at any time. All prices and descriptions supersede all previous publications. All service descriptions are approximate.

If any provision of these terms and conditions is held by any competent authority to be invalid or unenforceable in whole or in part, the validity of the other provisions of this Agreement and the remainder of the provision in question will not be affected.

This Website, any content contained herein and any contract brought into being as a result of usage of this Website are governed by and construed in accordance with the laws of Scotland and the parties agree to submit to the jurisdiction of the Scottish courts. These terms and conditions do not affect your statutory rights.
Definitions
'Conditions' means these terms and conditions.
'We/us/our' means Business Services UK Ltd
'Website' means the Website located at www.business-services-uk.co.uk or any subsequent URL which may replace it or sit alongside it.
'United Kingdom' means England, Wales, Scotland, Northern Ireland and the Channel Islands.
'You/your' means a user of the Website.
'Working days' mean Monday to Friday (excluding public holidays in the United Kingdom).
Intellectual Property
The content of the Website is protected by copyright, trade marks, database and other intellectual property rights and you acknowledge that the intellectual property rights in the material and content supplied as part of the Website shall remain with us or our licensors.

You may download or copy the content and other downloadable items displayed on the Website subject to the condition that the material may only be used for personal non-commercial purposes. Copying or storing the contents of the Website for other than personal use is expressly prohibited.

You may retrieve and display the content of the Website on a computer screen, store such content in electronic form on disk (but not any server or other storage device connected to a network) or print one copy of such content for your own personal, non-commercial use, provided you keep intact all and any copyright and proprietary notices. You may not otherwise reproduce, modify, copy or distribute or use for commercial purposes any of the materials or content on the Website.

You further acknowledge that any other use of the material and content of this Website is strictly prohibited and you agree not to (and agree not to assist or facilitate any third party to) copy, reproduce, transmit, publish, display, distribute, commercially exploit or create derivative works of such material and content.

No licence is granted to you in these Conditions to use any trade mark of www.business-services-uk.co.uk or its affiliated companies.

Goods and services sold by us may be subject to copyright, trade mark or other intellectual property rights in favour of third parties. We acknowledge these rights.

Website
We attempt to ensure that the information available on the Website at any time is accurate. However, we will not be held liable for any errors or omissions. We use all reasonable endeavours to correct errors and omissions as quickly as practicable after becoming aware or being notified of these.

Products, services, prices and offers are only valid at the time they are published on our Website. All images should be used only as a guide or representation of the item.

All drawings, descriptive matter and specifications of goods and services on the Website are for the sole purpose of giving an approximate description of the goods and services.

We may also change, suspend or discontinue any aspect of the Website, including the availability of any features, information, database or content or restrict access to parts or all of the Website without notice or liability.
We reserve the right to

Modify or withdraw, temporarily or permanently, this Website (or any part thereof) with or without notice to you and you confirm that we shall not be liable to you or any third party for any modification to or withdrawal of the Website; and/or

Change the Conditions from time to time, and your continued use of the Website (or any part thereof) following such change shall be deemed to be your acceptance of such change. It is your responsibility to check regularly to determine whether the Conditions have been changed.
You may not use the Website for any of the following purposes:
Disseminating any unlawful, harassing, libellous, abusive, threatening, harmful, vulgar, obscene, or otherwise objectionable material;
Transmitting material that encourages conduct that constitutes a criminal offence, results in civil liability or otherwise;
Breaches any relevant laws, regulations or code of practice;
Gaining unauthorised access to other computer systems;
Interfering with any other person's use or enjoyment of the Website;
Breaching any laws concerning the use of public telecommunications networks;
Interfering with or disrupting networks or websites connected to the Website; and
Making, transmitting or storing electronic copies of materials protected by copyright without the permission of the owner.
We reserve the right to refuse to post material on the Website or to remove material already posted on the Website.
Liability and Indemnity
Notwithstanding any other provision in the Conditions, nothing in these Conditions will affect or limit your statutory rights; or will exclude or limit our liability resulting from our negligence.

The Website is provided on an 'as is' and 'as available' basis without any representation or endorsement made and we make no warranties, whether express or implied, in relation to the Website, or any transaction that may be conducted on or through the Website including but not limited to, implied warranties of non-infringement, compatibility, security, accuracy, condition or completeness, or any implied warranty arising from course of dealing or usage or trade custom.

You acknowledge that we cannot guarantee and cannot be responsible for the security or privacy of the Website and any information provided by you. You must bear the risk associated with the use of the Internet.

We will use reasonable endeavours to verify the accuracy of any information on the Website but make no representation or warranty of any kind express or implied statutory or otherwise regarding the contents or availability of the Website or that it will be timely or error-free, that defects will be corrected, or that the Website or the server that makes it available are free of viruses or bugs. We will not be responsible or liable to you for any loss of content or material uploaded or transmitted through the Website and we accept no liability of any kind for any loss or damage from action taken in reliance on material or information contained on the Website.

We will use all reasonable endeavours to carry out our obligations within a reasonable period of time but will not be liable to you, the buyer, for any loss, costs or expenses arising directly or indirectly from any delays in doing so and we will not be deemed to be in breach of these Conditions by reason of any delay in performing, or any failure to perform, any of its obligations in relation to these Conditions, if the delay or failure was due to any cause beyond our reasonable control.

We will not be liable, in contract or tort (including, without limitation, negligence), or in respect of pre-contract or other representations (other than fraudulent or negligent misrepresentations) or otherwise for any economic losses (including without limitation loss of revenues, profits, contracts, business or anticipated savings); or any loss of goodwill or reputation; or any special or indirect losses suffered or incurred arising out of or in connection with the provision of any matter under the Conditions.
You agree to fully indemnify, defend and hold us, and our officers, directors, employees and suppliers, harmless immediately on demand, from and against all claims, losses, costs and expenses, including reasonable legal fees, arising out of any breach of these Conditions by you, or any other liabilities arising out of your use of this Website or any other person accessing the Website using your Personal Information with your authority.

This clause does not affect your statutory rights as a consumer, nor does it affect your contract cancellation rights.

Force Majeure
We shall have no liability for delays or failures in delivery or performance resulting from force majeure, including but not limited to, war, demands or requests of Government authorities, strikes, shortages of labour, fuel, power, raw materials, late or defective performance or non-performance by suppliers, transportation disruptions, inability to ship or other causes, beyond our reasonable control.

Registration
You warrant that:
The personal information which you are required to provide when you register is true, accurate, current and complete in all respects;
You are not impersonating any other person or entity and
You will notify us immediately of any changes to your personal information by emailing or telephoning our customer service representatives.
Privacy Policy
Introduction
This privacy policy sets out how Business Services UK Ltd uses and protects any information that you give us when you use this Website.
Business Services UK Ltd is committed to ensuring that your privacy is protected. Should we ask you to provide certain information by which you can be identified when using this Website, you can be assured that it will only be used in accordance with this privacy statement.
Business Services UK Ltd may change this policy from time to time by updating this page.

This Privacy Policy should be read in conjunction with the Website terms and conditions and you should check this page from time to time to ensure that you are happy with any changes.
By using this website you are accepting and consenting to the terms of this Privacy Policy.
Information Gathering

Information is collected at various points of our Website as provided by you when using the Website. This includes but is not limited to the contact information entered on the contact us page and the email address provided for subscribing to free reports or our newsletter. We use this information to understand your needs and offer a better service in general and in particular to:

Provide you with the information you have requested and respond to your comments
Provide free reports or other information you have requested
Distribute our newsletter and press releases when you request to be added to our mailing list
Anonymously analyse how visitors use our Website to help us improve it.
Notify you on information or changes we think important
Disclosure of your information

We will never pass your personal information to anyone else, except where we are required or permitted to do so by law and for any successors in title to our business. We may also use and disclose information in the aggregate (so that no individual customers are identified) for marketing and business analysis purposes.
We may have to share information in the provision of our services, for example if we are dealing with your accountant. On these occasions we will always seek your permission on the information to be shared and how this will be done.
Information we collect and how we use it

Personal information collected from you may include your name, payment processing information, postal address, email address, landline or mobile telephone number, delivery details as well as other non sensitive personal information. If you use our web sites, we may also collect information about you or your computer when you browse to allow you to use the services available.
We may use your personal information to:
Identify you when you contact us.
Help identify accounts, services and products which you have from us or selected partners from time to time. We may do this by automatic means using a scoring system, which uses the information you have provided and any information we hold about you as well as information from third party agencies (including credit reference agencies).
Contact you about improved administration of any accounts, services and products we have provided before, do provide now or will or may provide in the future.
Help to prevent and detect fraud or loss.
Contact you in any way (including mail, email, telephone, visit, text or multimedia messages) about products and services offered by us and selected partners unless you have previously asked us not to do so.
Keep you up to date with our member benefit scheme under which, as part of your membership benefits, we will give you membership information and details of discounts and offers we negotiate from time to time on behalf of our members. If you do not wish to receive this benefit, please write to our Data Protection Manager at the address given below.
We employ other companies and individuals to perform functions on our behalf. Examples include fulfilling orders, delivering packages, sending postal mail and email, removing repetitive information from customer lists, analysing data, providing marketing assistance, providing search results and links (including paid listings and links), processing credit card payments and providing customer service. They require access to personal information needed to perform their functions, but are not allowed use it for other purposes. Further, they must process the personal information in accordance with this Privacy Policy and as permitted by the Data Protection Act.
We may monitor and record communications with you (including phone conversations and emails) for quality assurance and compliance.
Security

We are committed to ensuring that the information you supply to us is secure. In order to prevent unauthorised access or disclosure we maintain physical, electronic and procedural safeguards in connection with the collection, storage and disclosure of personally identifiable customer information.
Our security procedures mean that we may occasionally request proof of identity before we disclose personal information to you.
We protect the security of your information during transmission by using Secure Sockets Layer (SSL) software, which encrypts information you input.
You should be aware that, as with any standard email, emails containing your personal data sent to or from Internet Business Services may travel in a non-encrypted format.
Cookies

We utilise cookies to enhance your experience on our Website. We may use cookies to monitor how people use our site. This helps us to understand how our customers and potential customers use our website so we can develop and improve the design, layout and function of the sites.
A cookie is a piece of information which is stored on your computer's hard drive through your browser, to recognise your browser and which remembers how you have used a website. When you revisit the website the cookie can give you tailored options based on the information it has stored about your last visit.
You can normally alter the settings of your browser to prevent it from accepting cookies

If you do not want us to use cookies in your browser, you can set your browser to reject cookies or to tell you when a website tries to put a cookie on your computer. However, you may not be able to use some of the products or services on many websites without cookies.
The Help menu on the menu bar of most browsers will tell you how to prevent your browser from accepting new cookies, how to have the browser notify you when you receive a new cookie and how to disable cookies altogether. Additionally, you can disable or delete similar data used by browser add-ons, such as flash cookies, by changing the add-ons settings or visiting the website of its manufacturer
Links

Our site may include third-party advertising and links to other websites. We do not provide any personally identifiable customer information to these advertisers or third-party websites
These third-party websites and advertisers, or internet advertising companies working on their behalf, sometimes use technology to send (or "serve") the advertisements that appear on our website directly to your browser. They automatically receive your IP address when this happens.
They may also use cookies, JavaScript, web beacons (also known as action tags or single-pixel gifs), and other technologies to measure the effectiveness of their ads and to personalise advertising content.
We do not have access to or control over cookies or other features that they may use, and the information practices of these advertisers and third-party websites are not covered by this Privacy Policy. Please contact them directly for more information about their privacy practices.
Business Services UK Ltd does not endorse any linked sites and are not responsible for the information, material, products or services contained on or accessible through linked sites. Your access and use of linked sites remains solely at your own risk. We cannot accept responsibility for any information you divulge to a linked site.
For additional information the Network Advertising Initiative offers useful information about Internet advertising companies (also called "ad networks" or "network advertisers"), including information about how to opt-out of their information collection.
Managing your Personal Information

You may request details of personal information which we hold about you under the Data Protection Act 1998. If you would like a copy of the information held, please write to the address blow. A nominal fee will be charged for this service.
If you believe that any information we are holding on you is incorrect or incomplete, please write to the address below.
If you have any questions regarding our privacy policy or require any additional formation please write to the address below:
Business Services UK Ltd, Unit 2, Common Road, Huthwaite, Nottinghamshire, NG17 2JN
Further Information
If you would like any more information or you have any comments about our privacy policy, please write to us at Data Protection Compliance Manager, Business Services UK Ltd, Unit 2, Common Road, Huthwaite, Nottinghamshire, NG17 2JN or email us at Contact-us
We may amend this policy from time to time, in which case, we will publish the amended version on our website, and you can ask us for a copy by writing to the above address or by emailing us at Contact-us

This policy applies to personal information we hold about individuals. It does not apply to information we hold about companies and other organisations.
Free Report
Top ten mistakes when applying for business finance
Debt or equity funding?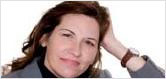 Here's what you need to know.
To access your free report.
CLICK HERE
Invoice finance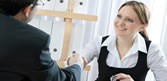 Check out the very best invoice finance
deals available
READ MORE
Government backed finance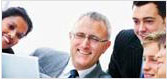 Find out if you qualify for this excellent scheme designed to give greater access to funds
READ MORE