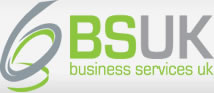 Smart Business Finance
Call us today! 0845 4597304
You are here
: Home
Our Services
Latest News
TESTIMONIALS
Welcome to Business Services UK
Here's what we do
We are specialists in business funding and commercial finance, with direct access to a wide range of fund providers including:

high street banks


merchant banks


specialist finance providers


venture capitalists


business angels


Our customers include small and medium sized businesses, business entrepreneurs and new business start-ups.
In addition to our core business funding services we also provide a range of associated specialist services such as:
New business concepts
Along with the provision of innovation funding schemes we now also provide a full business concept development service.
Exit routes and business sales
Developed from providing MBO (Management Buy Out) and MBI (Management Buy-in) funding we now also provide a turnkey service to business owners for exit routes and business sales.
Business recovery service
Our expertise in the provision of restructure finance has grown to a full business recovery service providing expert advice and guidance to business Owners and Directors.
Business start-up development programmes
Our extensive involvement in the provision of seed capital and new business start-up funding has evolved to a range of comprehensive business start-up development programmes.
Speak to us now regarding any of our services and take advantage of our free initial consultations and assessments.  
Contact us now if you have a funding requirement of any kind for your business and find out why our funding success rates are so high. Take advantage of our industry leading levels of service and speak with one of our experienced business specialists who will professionally assess your requirements and guide you through the whole process from start to finish.
To find out how to secure the best funding for your business email us here and we will channel your enquiry to the most appropriate advisor for immediate attention.
Our business philosophy
It's simple but fundamental to the way we do business.
We guarantee to add value.
We endeavour to provide every single service in a way that will always encourage our customers to positively consider our other services and continue to do business with us.
We are looking to develop long term relationships with our customers that ensure mutual commercial benefits on an ongoing basis.
What about cost?
You will not find us expensive. We deliver value for money and guarantee to add value in every service we provide. We do not charge for initial consultations and financial assessments and work on a success only fee basis for all debt funding and commercial loans.
Wondering what to do next?
Simply make contact here.
To request a call back to arrange an appointment or if you would just like an initial chat email us here and we will channel your enquiry to the most appropriate advisor.
Remember there's absolutely no cost for initial consultations and assessments. We look forward to hearing from you.
Free Report
Top ten mistakes when applying for business finance
Debt or equity funding?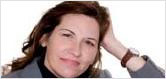 Here's what you need to know.
To access your free report.
CLICK HERE
Invoice finance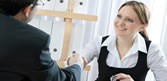 Check out the very best invoice finance
deals available
READ MORE
Government backed finance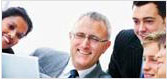 Find out if you qualify for this excellent scheme designed to give greater access to funds
READ MORE